My office in currently undergoing a massive renovation. The new air-conditioning system installed is unbelievably cold. I think it must be spewing out air as cold as a freezer! I need to wear a jacket now in office. Unfortunately, the dusty condition makes it an expensive affair on the dry cleaning front.
An alternative is to wear a modern version of a varsity jacket. I actually got a few varsity jackets when I was studying in UK. Back then, the brighter and more 'stuff' you have on the jacket the better. After more than 25 years after leaving university, my taste have gone from: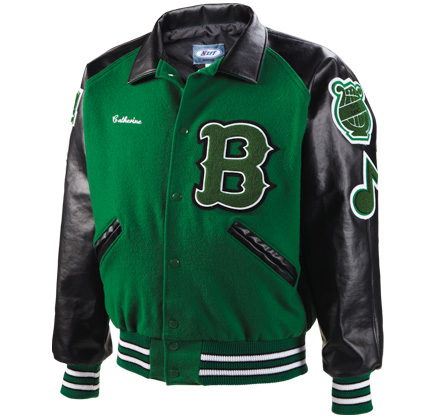 ...to a more subtle:
It is easy to clean and it does make you look young! Also got an idea to get a special 'varsity jacket' with the company name and logo for the staff. Not sure how the team will buy the idea. Anyway, check out this this resource:
varsity jacket online for men
for some inspiration.