I received the Orient Mako Automatic 200M Divers CEM75001M or New Mako yesterday. Its suggested retail price is RM1,310. I got it for RM450!
This watch was introduced a couple of years ago as a bigger version of the very popular Mako dive watch. It uses the Orient caliber 46943, a 21-jewel automatic movement.
The new Mako is 44.5mm (47mm with crown). It is all stainless steel, 13.3mm thick, with mineral glass for the crystal.
Although the New Mako is designated as a dive watch, there are a number of missing characteristics that one would expect on a dive watch. The first obvious observation is the the bezel. You will notice there's no luminous pip at the 60 minute mark.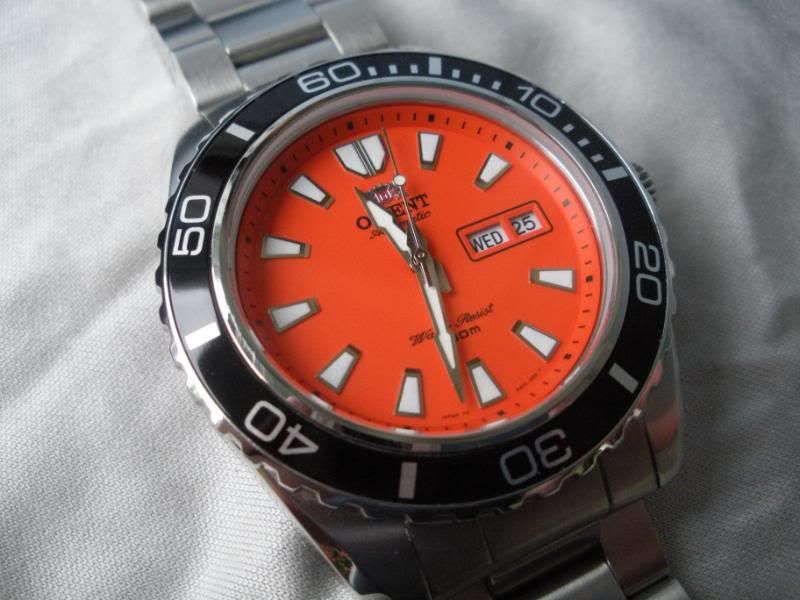 In fact, there's only the numeral 60 there, not even an arrow or a pointer. As a simple timing device, it is also difficult to use, at a glance, to tell where you are on the bezel, since it's all numbers.
Another problem I see is the set button for the day/date on the watch. To set the day-wheel on this movement is a pusher, sticking out at the two-o'clock position on the case. On the old Mako, this was accomplished as a screw-down pusher, which looked a lot like a helium-release valve. On the New Mako, it's just a pusher without a screw-down.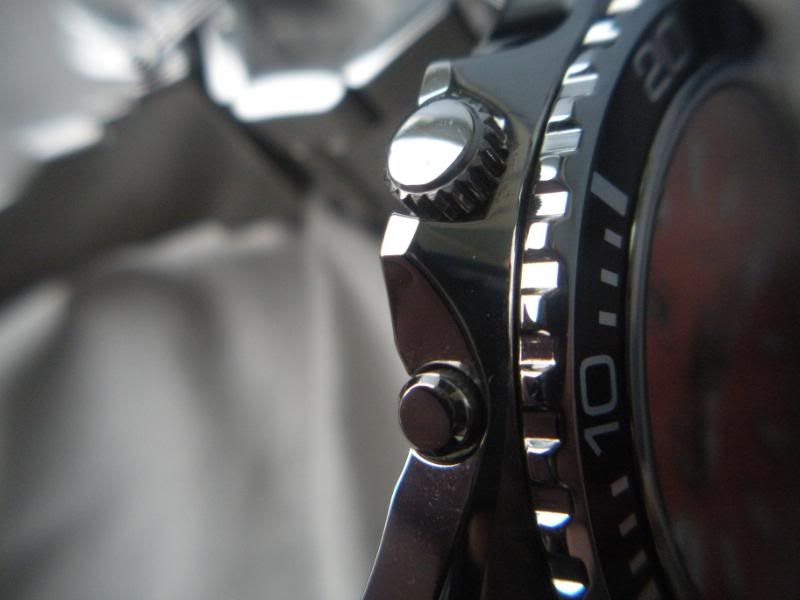 When you under 150m of water pressure, what would happen to the watch if you would suddenly press that button? Will it flood the internal workings? I suspect Orient must have looked into this problem. Nevertheless, I am not willing to risk it. Anyone can confirm?
For a watch this cheap (price is relative, but when compared to Seiko's dive watches, it is cheap), I didn't expect the luminous capability to be good and its true, it is not as good as my Seiko dive watch (
My first Seiko diver's watch: Seiko SKX009K1 Automatic Professional Diver 200M
) or even my Citizen dive watch (
Citizen Men Auto Scuba Diver Watch NY0040-09WB with yellow luminous dial
).
It is not that sharp and unfortunately, it doesn't last long. You can literally sit there and watch it fade. It certainly doesn't last the night. This is an obvious drawback to a watch supposedly useful under water in dark conditions.
Nevertheless it sits beautifully on the wrist.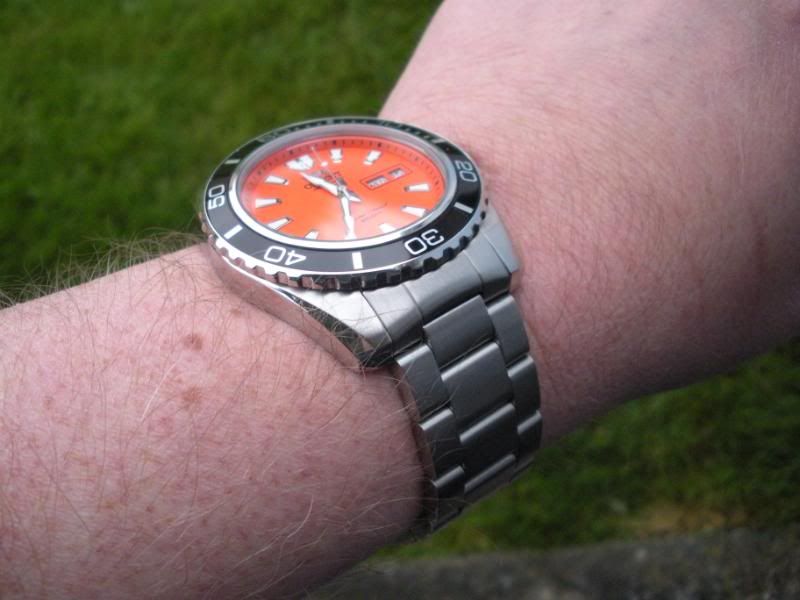 It just sits there, perfectly balanced. The bracelet is nicely made, with solid links, and a push-button diver's clasp. The oyster bracelet is also a true multi-link, so it's very nice on the wrist.
The finishing of the case is nice as well, with high-polished and brushed areas
It looks a lot like an Omega Planet Ocean, but has it's own styling cues, like the cool, slightly folded hands.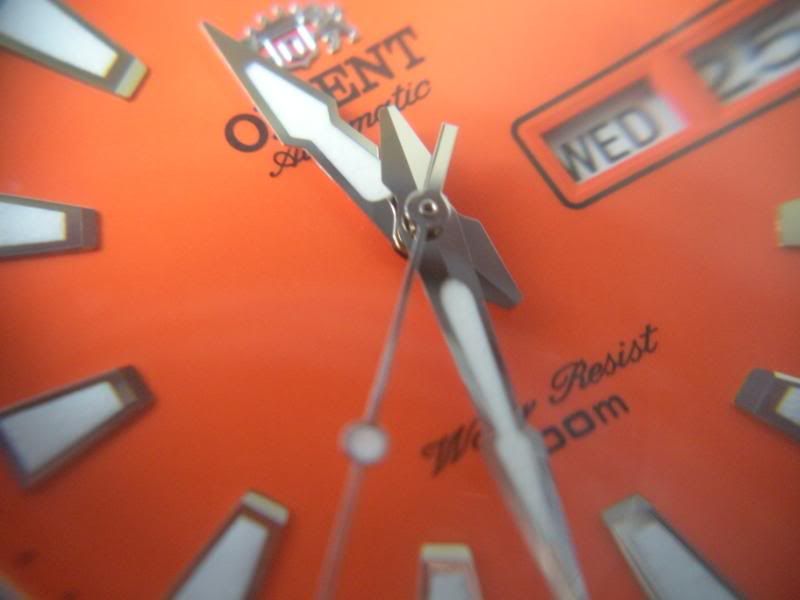 It is a true workman's watch and its lively.
All the pictures above have been taken from the web. Below is the picture of my watch in its box.