Below is a snapshot of the energy generated from my solar power plant which I installed on top of my roof in Putrajaya. On 22 May 2013, I was able to pump in 32.89 kWh of energy into the national grid.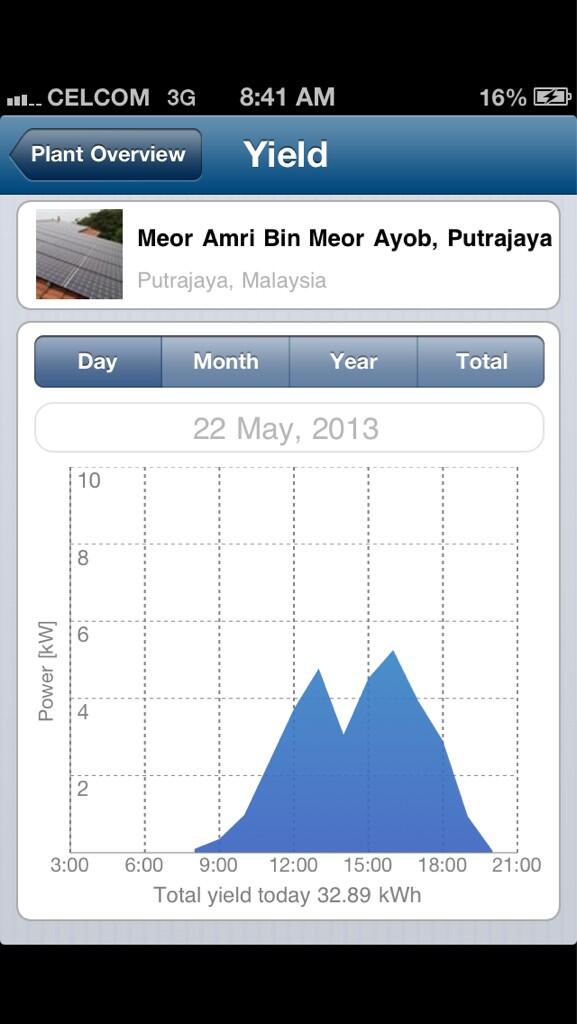 The snapshot below shows the yield of my power plant since it went live this year. I was able to generate 4.88 MWh of energy into the national power grid.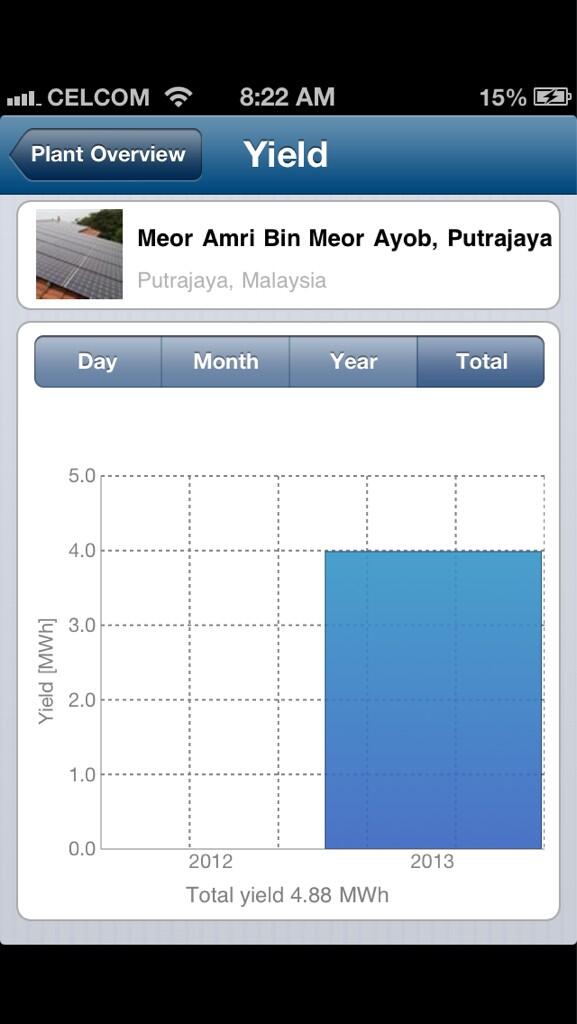 Note the sophistication of the system that one can employ even in a home environment. Wireless access to the plant using the mobile network. Taking a step back, I am actually amazed with the technology currently available now. Can you imagine how it would be like in 5 years time?