My heartfelt thanks and appreciation to members of the Malaysian Arm Forces currently engaged in a deadly battle with Sulu terrorist in Sabah. Be proud, be brave, be resolute. We are with you in prayers and in spirit!
Below is a picture of a long-range sniper team (gunner and spotter) training their sights on the enemy position. Pleased to note that the weapon of choice is the 0.5 inch Barret Sniper rifle.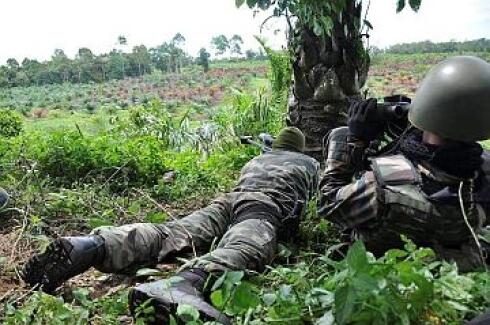 5.56mm GPMG FNFL (?)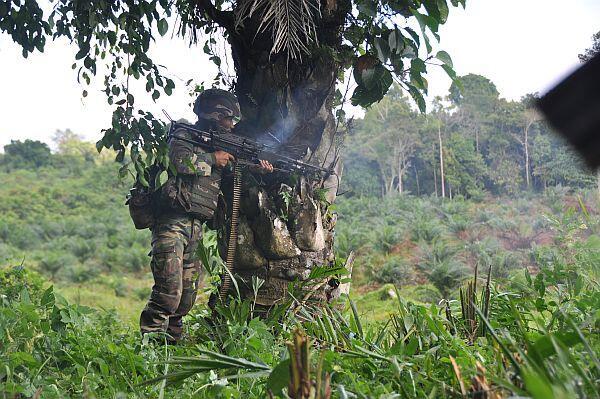 AGS19 40mm grenade launcher.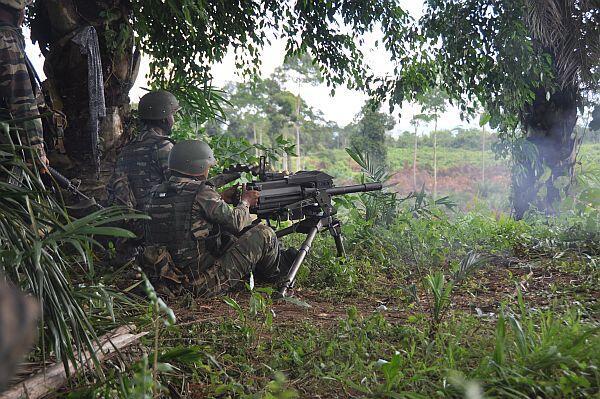 Condor APC with 20mm Bushmaster cannon.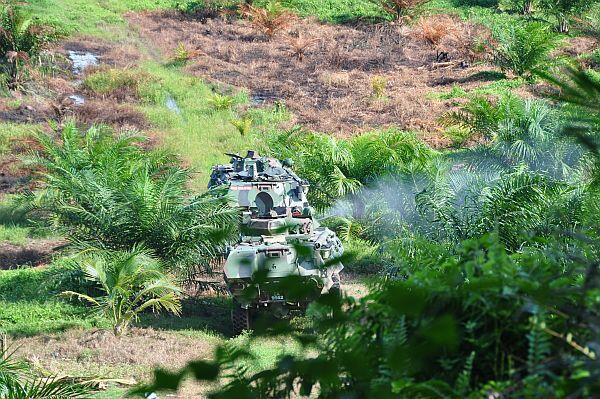 Pictures sourced from the Malaysian Department of Defence.